The Gympie and District Woodworking Club has been asked to work on a number of projects by outside groups. Also the club makes many things for our own use or for sale or raffle. Some of the things we have built in the past are displayed below. We have not always had someone to take photos consequently there are some projects that are not shown.
Some planter boxes that the woodworkers made for the Gympie Council in 2017.
In 2017 the club also decided that we needed to have a good raffle to raise some money. The item we decided to build for the raffle was a small cubby house. We also built a small table and chairs to go with it.
Under Bill Coles capable direction we started with the base.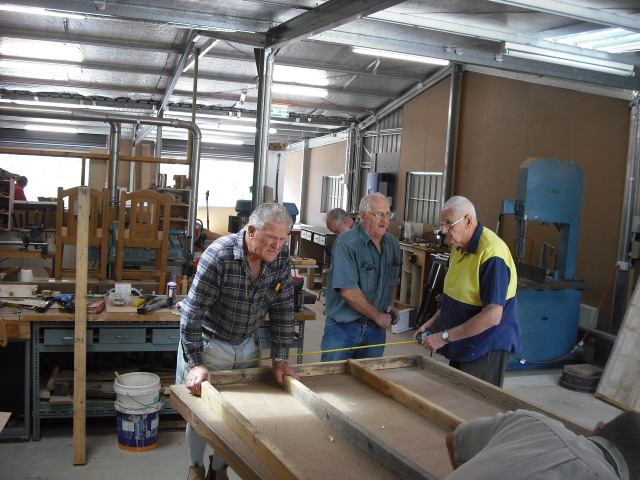 Then it was up with the wall and start the framing for the roof.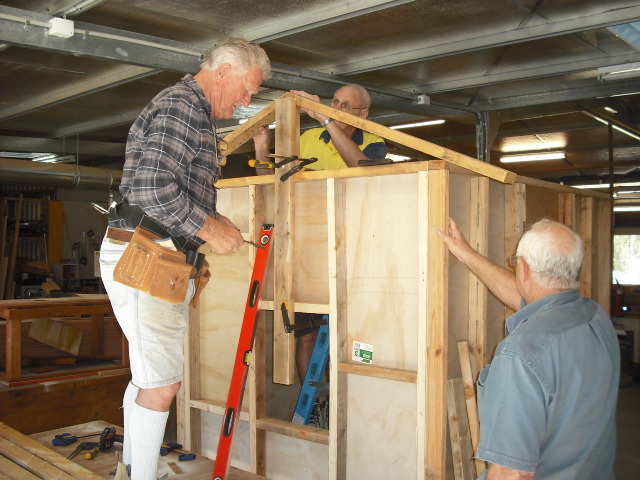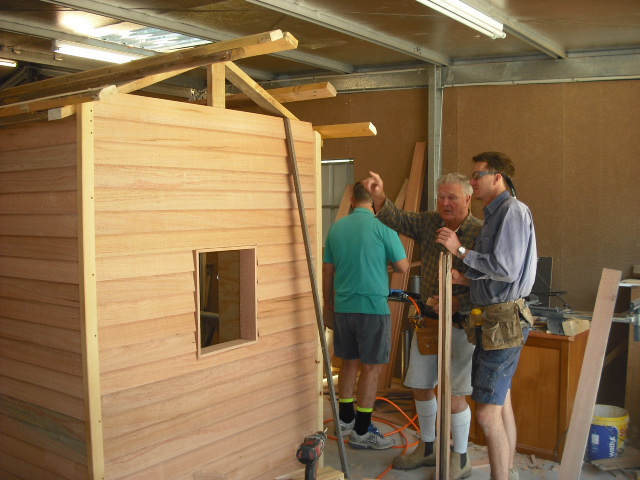 Adding the finishing touches to the windows.
Then it was time for a coat of paint. We used a clear finish on the walls while the roof had a cream colourbond so we added a white trim.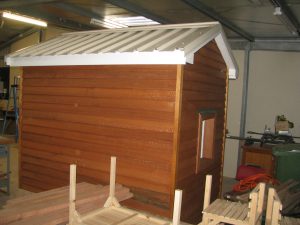 Next the table and chairs were added.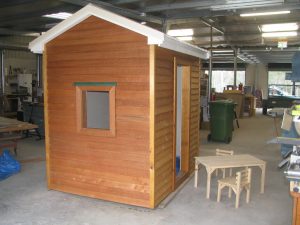 Finally the Cubby was loaded onto a trailer so that it could be displayed while we were selling the raffle tickets.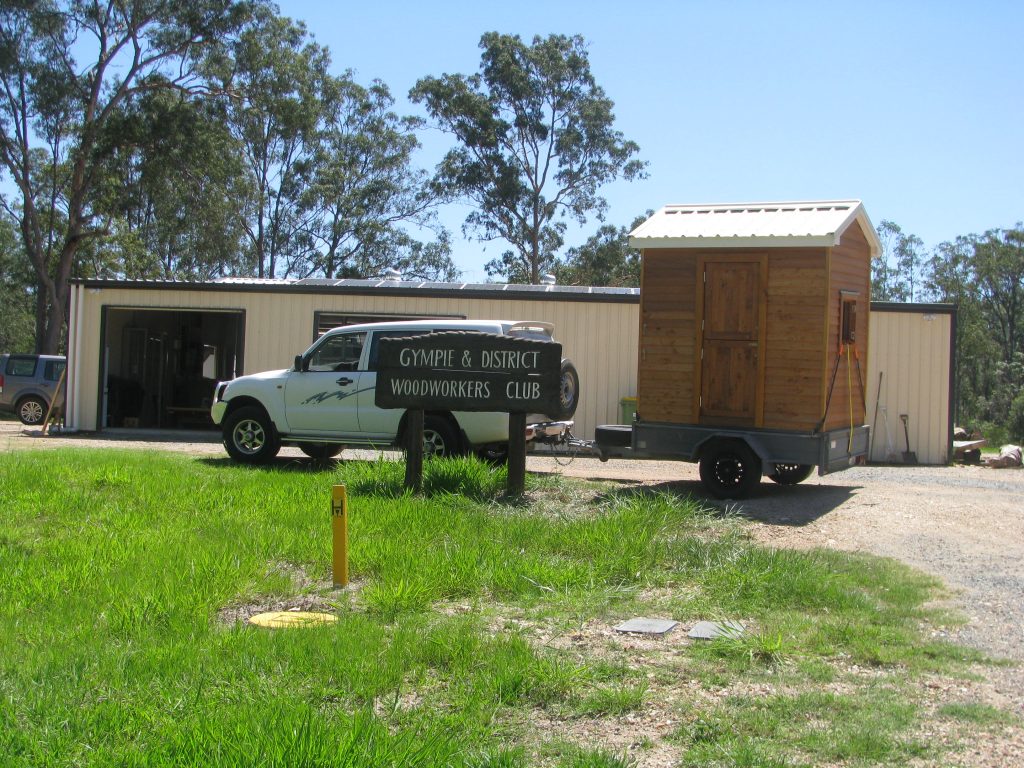 Also in 2017 the club made a trolley for the Gympie Library for use in the childrens section of the library. This was very well received by the library.