Here are the 2021 show pictures of the Gympie and District Woodworkers show stall
At the show we do demonstrations of lathe turning. This is done by various members with differing degrees of experience.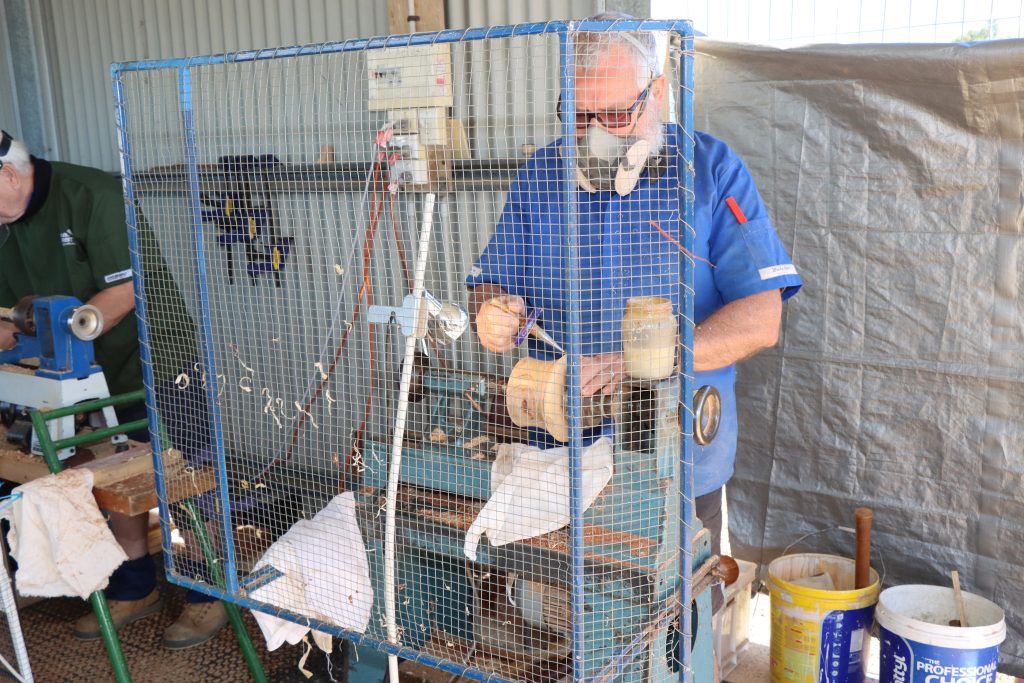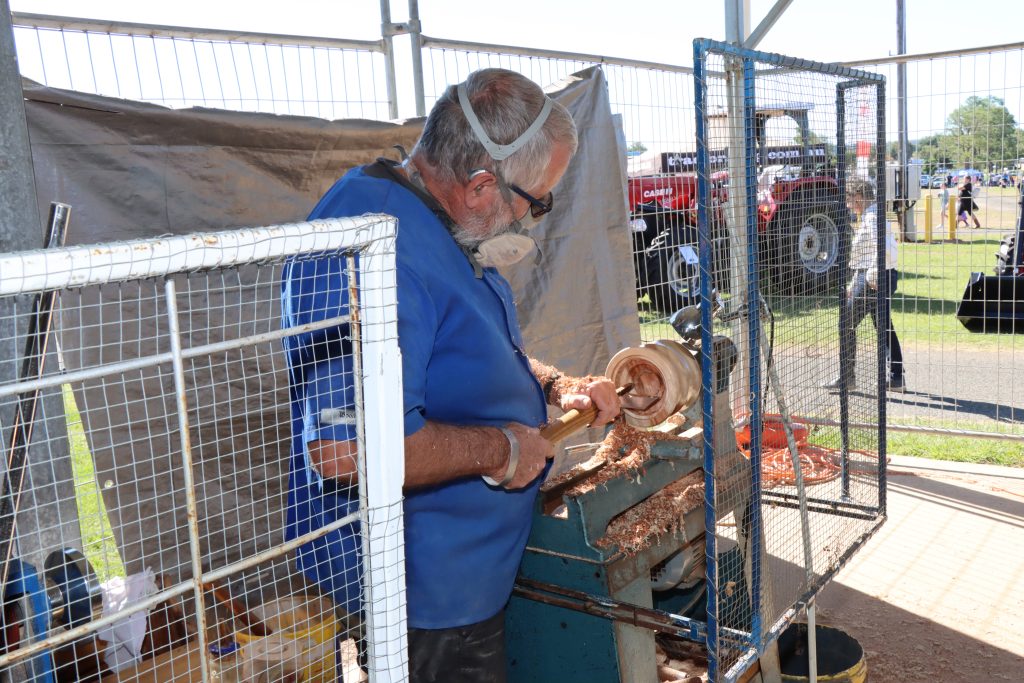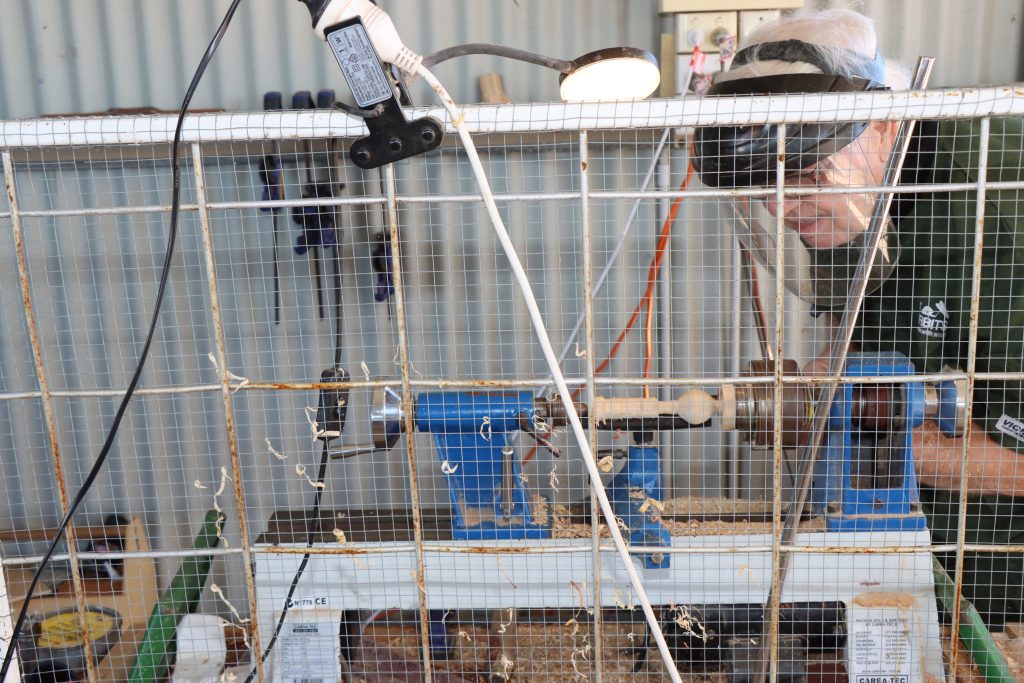 We also do demonstrations using the Scroll Saw where we cut our animal shapes. The shapes are then given as mementos to the children who visit our stall.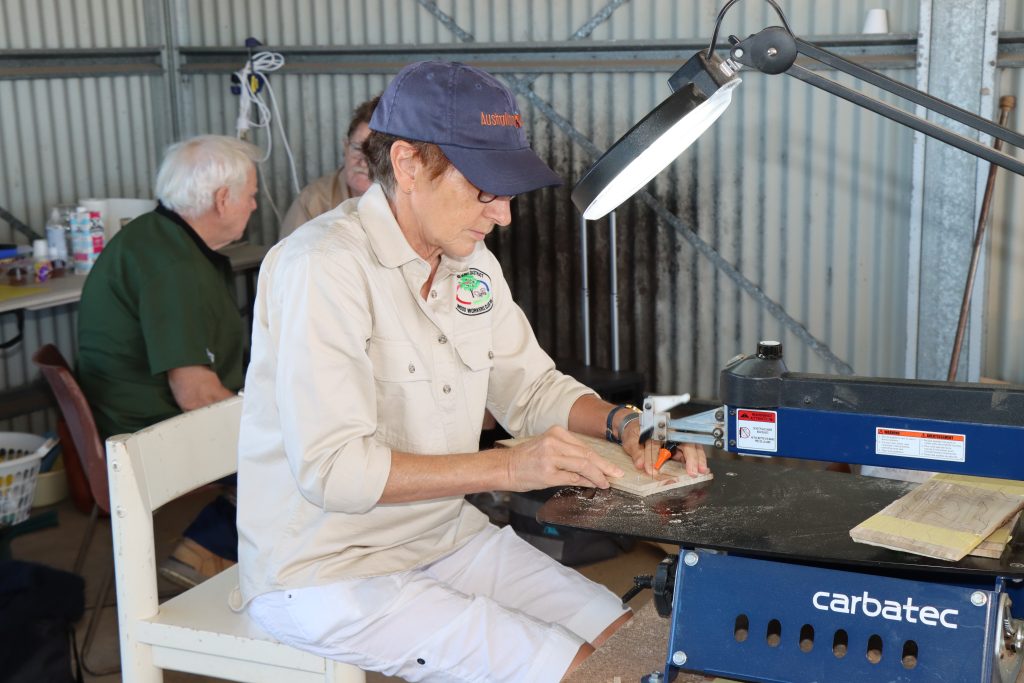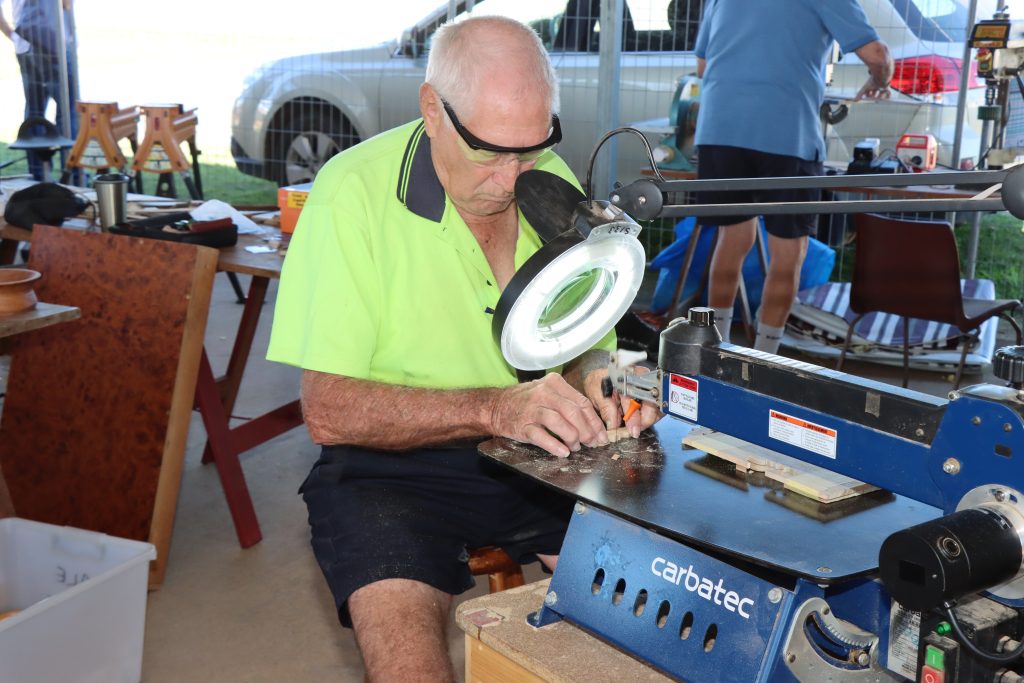 At the 2021 Show as at all the shows the club also gives away thousands of wooden shapes cut out on the scroll saw. These shapes are mostly 2 dimensional animals but have been as diverse as cars, boats & love hearts with many others as well. Some of the popular animals are dinosaurs, butterflies and kangaroos, while farm animals are often chosen as well. A lot of these are cut out at the club in the year before the show and augmented by others cut as demonstrations at the show.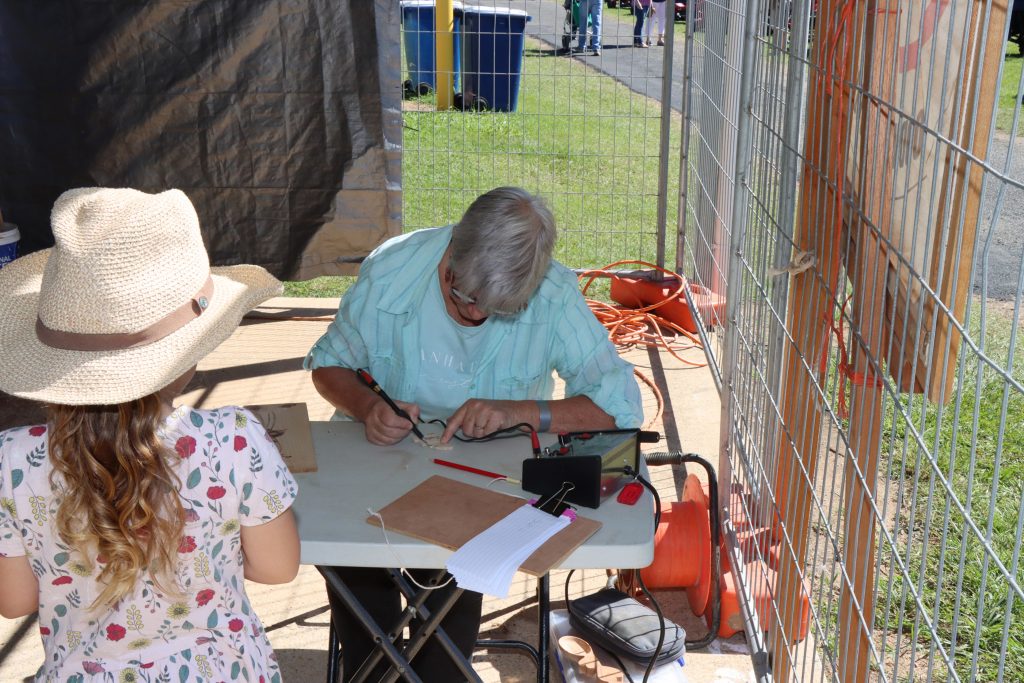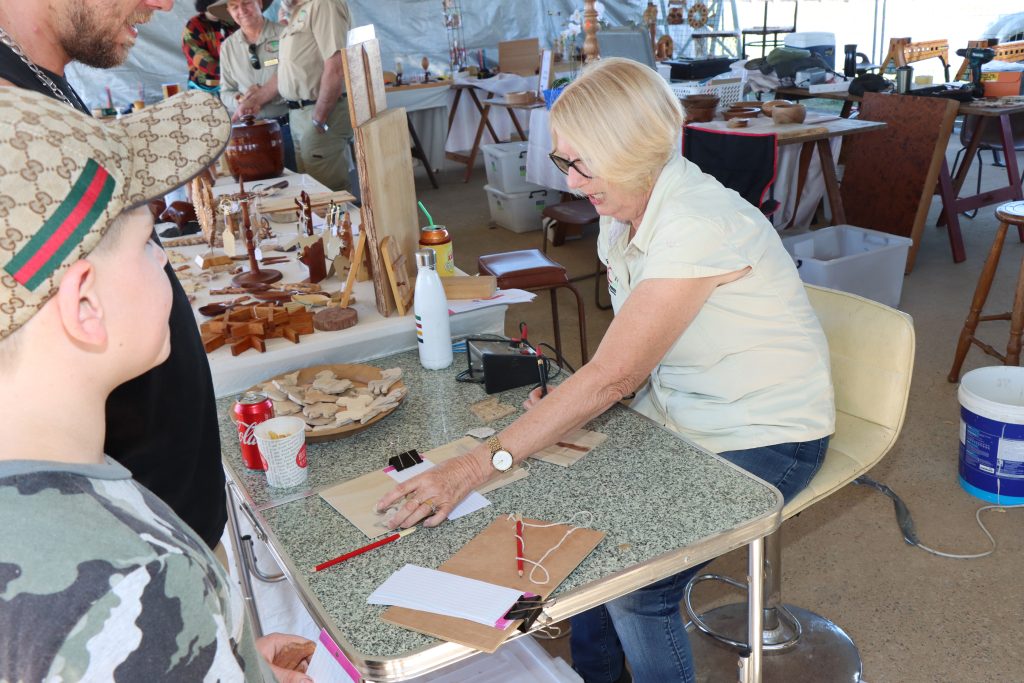 If you need more information about the Gympie show then check out their web page here