Gympie and Districts Woodworkers Club provides a friendly social atmosphere for both men and women to share the pleasure of working with wood.
See showcase of members' achievements with selected items for sale.
Objectives
Promote the sharing of knowledge and techniques of woodworking.
Promote the safe operation of woodworking equipment.
Provide instruction and training to members.
Participation in community events e.g. Arts & Crafts Festivals etc.
Conduct demonstration days.
Logo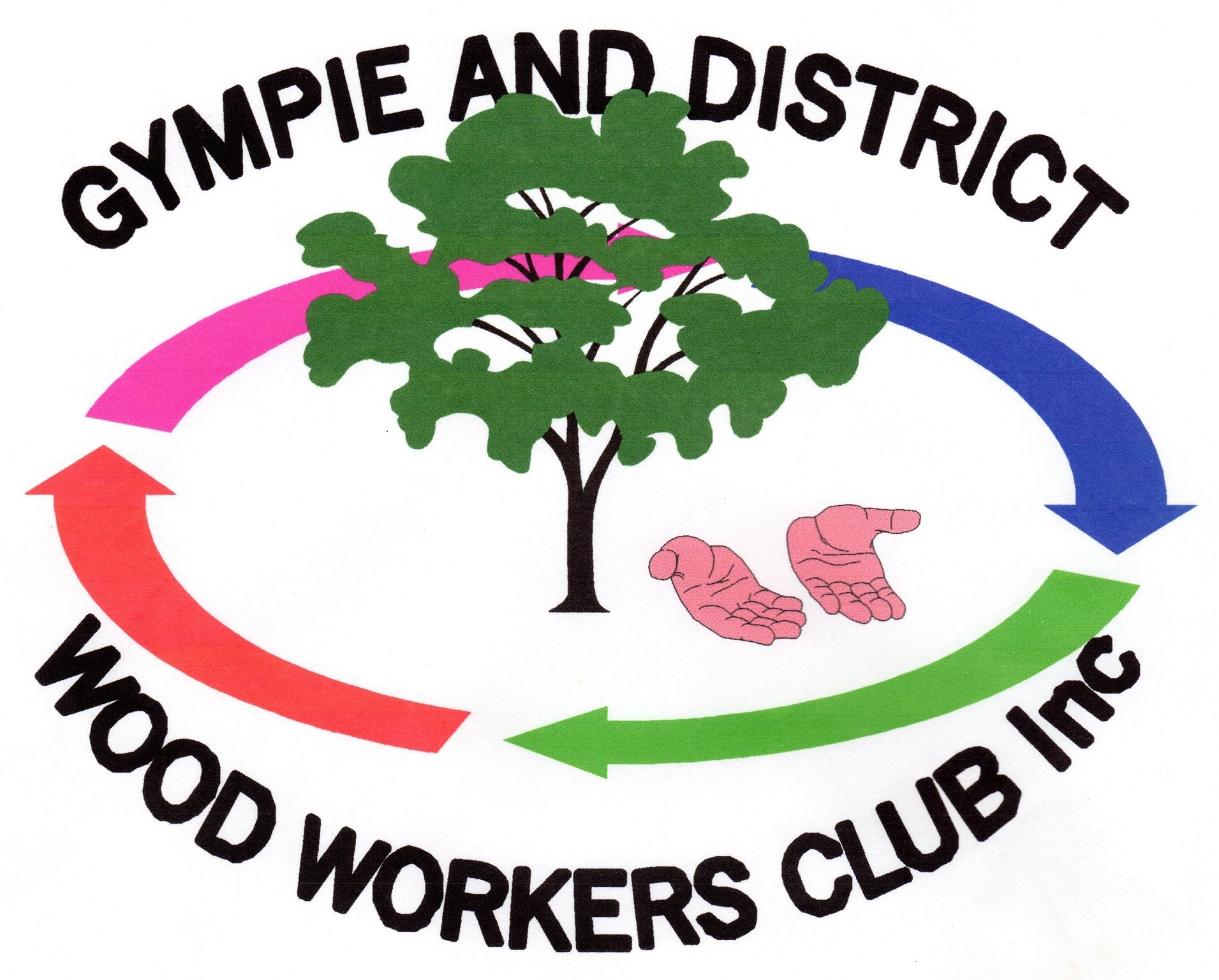 The club logo predates the incorporation of the club.
The TREE represents the material needed by woodworkers to be woodworkers!
The HANDS that craft or sculpt the raw materials into usable and decorative timber items.
The ARROWS circling the tree signify the re-cycling of the timber from the tree, and the renewal of the forest product (the tree).
History
The Gympie & District Wood Workers Club was formed in 1993 to promote all aspects of woodworking in the Gympie region.
See also Gympie's Timber History by Dr Geoff Waldon
Facilities
The clubhouse is at Saleyard Road, Gympie, complete with facilities and equipment for use by Club members for their own and for Club projects. Equipment includes wood lathes, drill presses, band saws, scroll saws, clamps, dovetail equipment, pyrography equipment, table saw, planer thicknesser, jointer & sander.
The Club maintains and uses equipment for public demonstrations of woodworking at the Woodworks Timber and Forestry Museum situated off the Bruce Highway (access via Fraser Rd), north of the city.
Community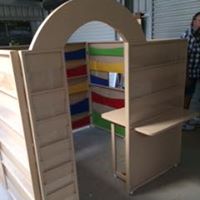 Club members produce items for the community.
The Club routinely participates in the annual Gympie Garden Expo and the Gympie Agricultural Show, as well as other major community functions.
The Club participates in school special days, displaying woodworking skills to students, answering queries about working with wood.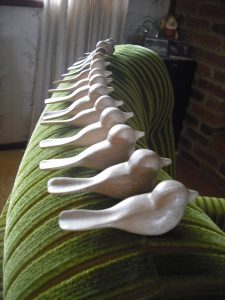 In addition the Club offers occasional public demonstration days at the clubhouse.
Members also produce a range of products for underprivileged children.
On a case-by-case basis the Club may agree to woodwork repairs or manufacture.
Expectations
All the Club's activities are carried out by members acting in a voluntary capacity.  A review of activities carried out by the Club shows members contribute about 2,400 person-hours each year.
Members are expected to contribute to their Club. Some ways to do this include:
Giving public demonstrations of woodworking techniques
Making articles for sale or for the children's toy supply
Attending event stalls assisting with liaison and sales
Helping in the refreshment stall on special function days
Attending monthly Club meetings (usually the third Saturday of each month) and contribute to general business
Providing training in woodworking techniques and the safe operation of equipment